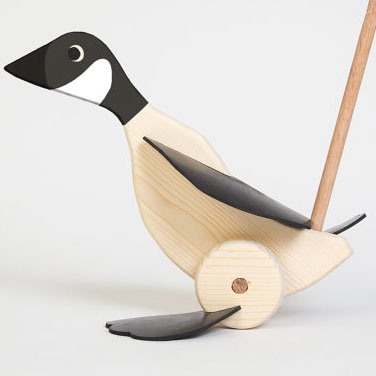 Cut & crafted in the Fox River Valley, assembled, painted and polished in the Chippewa Valley, this wooden goose toy is the product of a father-daughter team. We know this little wooden goose toy will waddle into you & your children's hearts, enjoy!
When your child pushes a Chippewaddler, the sturdy oak handle and stick propel the wooden toy forward. Practice motor skills and balance with this BPA free, children's toy. Every wooden walking goose toy is unique because of the grain texture.
WARNING: Family pet may not welcome harmless Chippewaddler with open paws. Hilarity may ensue while dear ole' Spot is chased by flapping, quacking, wooden goose.